High Pressure Aluminum Die Casting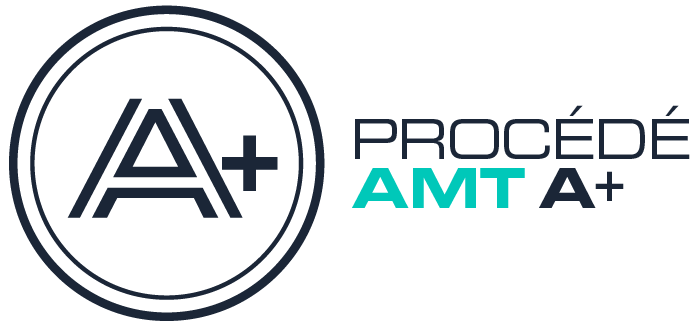 AMT DOES THINGS DIFFERENTLY
The

A+ process

is the result of decades of research and development and is designed to ensure you receive a predictable and high-quality supply. It minimizes fallout, hidden costs and risks.
Are rejects slowing you down?
Do you need high-quality, leak tight, precise, low porosity parts? Your usual suppliers approach these challenges with traditional solutions: bigger machines, more pressure, more metal. Despite this, your supply remains fragile, your fallout remains high and unpredictable, your team loses precious time solving problems.
LOOK BEYOND THE PRICE!
Your die-cast parts are low-cost, but end up costing your organization a lot and expose you to unnecessary risks.
Come visit us, a plant tour will convince you.
Two-time winner of the NADCA

AMT produces high-quality, high-pressure aluminum die-cast parts and, thanks to our expertise, we ensure that you receive the product you want, using technology and innovation you truly require.

AMT can plan and carry out complex projects

A high-performance tool is the foundation for the reliable supply of high-quality castings

If you need a finished part ready for assembly, we can help
By challenging the limits, we help you achieve more
Take pressure
off your shoulders
AMT undertakes all the steps towards the launch of your project: project management, process engineering, casting simulation, tool design and manufacturing, process experimentation and optimization, and preproduction validation. Once your project is launched, the A+ process ensures quality and reliability you can count on. Careful planning and a judicious inventory strategy ensures steady deliveries. Tooling is replaced well before deadlines.
Your partner, from design to final product!
Need a hand getting a project off the ground? AMT helps evaluate your project's technical and commercial feasibility, and gives advice on your product's design, alloy, heat-treatment and finish.
It is never too early to contact us: when appropriate, we can get involved in a project years before its launch.
AMT makes the difference!
More than 20%

of automobiles assembled in North America contain at least one part manufactured by AMT
Key customers choose us for their more delicate undertakings or to take over when a supplier no longer meets their quality or capacity requirements.
At AMT, our rich and deep expertise is combined with an entrepreneurial approach resolutely geared towards teamwork, continuous improvement, investment and a long-term vision, thus allowing the efficient implementation of new innovations.
Sleep easy:

securing your supply is our number ONE priority

Create the future with us
With more than ten types of jobs available, and long-term needs requiring new team members, AMT offers excellent career opportunities in engineering, computer science, programming, design, administration, maintenance and manufacturing. Regardless of your profile, whether you are newly graduated or highly experienced, you have a spot on our team. Take advantage of the internal integration and training program.
Come to make a difference and shape your future!